We Need You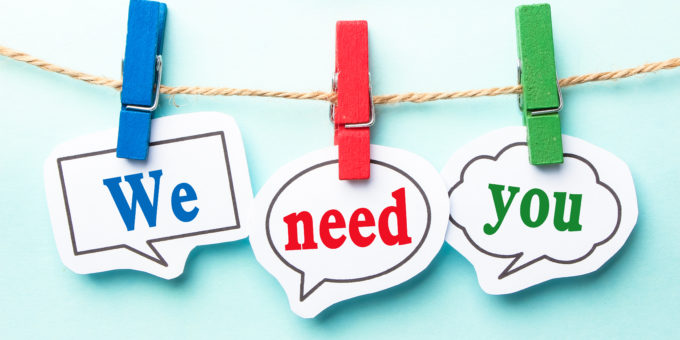 We rely on volunteers to survive. You are our life blood and without you, we will quickly wither and die. It takes a lot of people to make any organization grow and thrive and we need you.
People are busy and think they don't have any spare time. The remarkable thing is, we always manage to find the time for something we love to do. It is amazing the way that works.
Let's Have Fun Together
Our main goal at Celebration is to make a positive difference in people's lives, but we always approach every task with one main objective…FUN. Ask anyone, "Would you like to have more fun?" Can you imagine anyone saying, "No, I already have too much fun in my life"?
Things You Can Do
At Celebration, we get together, learn something, listen to music, sing, dance, eat, drink and help others. This means that we need volunteers to help us do the following:
Speak to our Members

– In addition to messages from our pastors, we have guest speakers come in and discuss a variety of topics. If you would be willing to speak, that would be wonderful and much appreciated. (Please visit our Speak page.)

Perform

– Are you a performing artist? Would you be willing to share your talent with us? If you sing or play a musical instrument, your performance will be a gift to everyone present. (Please visit our Perform page.)

Join a Committee

– Is there a program on our Outreach page that tugs at your heart? If you join us in giving back to others in need, you'll be touched by the love and gratitude you'll receive in return.
Donate – Do you work for a business that throws away clothing, food, household goods or other items that could be put to good use? If so, please let us know so that we can make arrangements to get the items to those in need.
Start a Committee – Have you always wanted to help in a specific way but didn't know how? If so, let us know and perhaps we can help make it a reality.
Volunteer
If you'd like to volunteer with us, please contact us. Your efforts mean more than you will ever know. Thank you.
[Unfortunately, due to ongoing spam and improper usage, we were forced to remove our contact and volunteer form from this page. Please send us an email if you'd like to volunteer.]